The Ohio Guar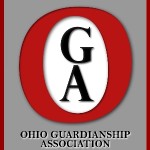 dianship Association consists of individual and organizational members who serve as leaders and catalysts in advocacy and ethical guardianship practices throughout the state.
The mission of the Ohio Guardianship Association is to promote the highest quality of ethical services by guardians and guardianship programs through education, networking and advocacy.
The Ohio Guardianship Association serves as a leader in advocating for policies and legislation ensuring that guardianship is practiced ethically in the State of Ohio. We are catalyst in promoting, educating and supporting individuals and programs to promote these guardianship services.
What We Do
Ohio Guardianship Association
advocates that guardianship should only be used as a last resort, and that less restrictive alternatives should be used whenever possible.
provides affordable education and training featuring topics of immediate concern to practitioners through speakers, round table discussions, debates and by providing networking opportunities during our quarterly meetings.
provides support for those acting as guardians in Ohio.  This diverse group provides a forum for the exchange of information and ideas.
upholds the Standards of Practice and Model Code of Ethics of the National Guardianship Association.
promotes public policies and legislation that advances the highest standards of guardianship practice.
provides members with a membership list on an annual basis.  This valuable tool provides names, addresses and phone numbers of fellow OGA members for individual networking, communicating and seeking assistance with services in other areas of the state.
is governed by a board of directors who carry out its mission.