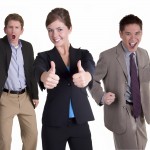 Consider becoming an OGA Member.  For a nominal annual fee you can take advantage of networking opportunities, stay abreast of cutting edge trainings and get a reduced rate on the OGA's Annual Educational Conference.
It is important to note that OGA does not, and has no means to, evaluate any member or program affiliated with OGA to determine the quality of the guardianship services provided.  Thus, membership in OGA shall not be construed in any way by any member, program or party seeking information about or services from an OGA member or affiliate program as an endorsement by the organization thereof.
It is not necessary for you to be a guardian in order to join our organization.  Whether you are named the guardian for an incapacitated individual, support those who are, or are interested in starting your own guardianship program OGA has something for you.
_____________________________________________________________________
MEMBERSHIP OPTIONS
VOTING MEMBER – $40
Voting members must be doing guardianship work, or be affiliated with an agency that does guardianship work.
Professional Member (those who are personally named as guardian for unrelated individuals). This category includes both paid staff and volunteer guardians.
Non‐Professional Member (those who provide guardianship services to related individuals). This category is for family members.
Administrative Member (those who are administering, or employed by a guardianship program, but are not personally named as guardian e.g. APSI).
_____________________________________________________________________
To complete your membership application via paper, please print the application and mail both check and application to address listed in the application. The PDF application is resized to print letter sized.
To complete your membership electronically and pay by credit card using PayPal (you do not have to have a PayPal account to process your payment), please continue. PLEASE NOTE, IF YOU CHOOSE TO DO THIS OPTION, THE MEMBERSHIP IS $2 MORE TO HELP COVER THE PAYPAL CREDIT CARD FEES SINCE WE ARE A NON-PROFIT ORGANIZATION. THANK YOU!